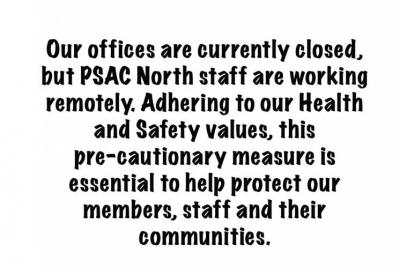 Our offices are currently closed, but PSAC North staff are working remotely. Adhering to our Health and Safety values, this pre-cautionary measure is essential to help protect our members, staff and their communities.
If you need assistance, please don't hesitate to reach out. Our staff is pleased to assist you via phone and/or email. Click here for our staff directory.
Stay tuned to www.psacnorth.com and www.psacunion.ca for updates.